In week 5 Penn State will remain on the road, after a big game in Michigan, and travel to Champagne Illinois to take on the Illinis. Illinois is definitely a team on the rise in the Big Ten. Ron Zook is an animal on the recruiting trail...And on the water! Some found that surprising, however, what I think will be surprising is if Ron can coach these guys into champs. There is, however, no disputing that Illinois is young and talented...and probably still a year away from being a force in the Big Ten. That is not to say that Illinois will not be dangerous this year. They will almost certainly improve from their stellar 2-10 2006 campaign.
Man, this water is really pounding my junk!
Passing: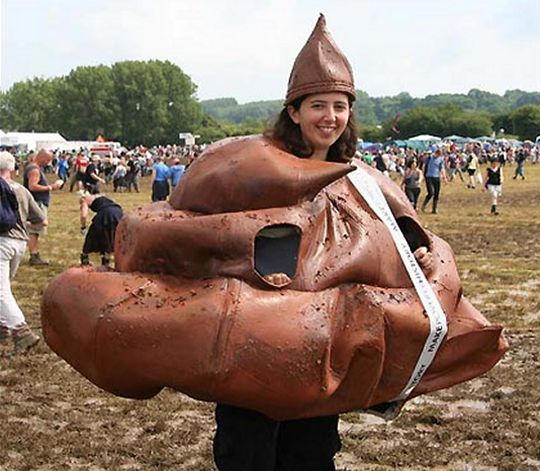 Juice Williams returns to lead the Illinis this year and the team will only go as far as Juice can push them. Juice has the talent to take Illinois to the promise-land if he can improve his decision-making in the passing game. Juice only completed 39.5% of his passes as a Freshman including 9 Ints. These numbers are more befitting a an armless turd who somehow got suited up to play football than a man!
The passing numbers should improve considering the teams top three wide receivers all return for another year. If Juice limits mistakes and makes good decisions on when to run and when to pass the illinis will be a very dangerous team.
Rushing:
Dry your tears you sorry, illinois-sots, your leading rusher is graduating. Take a moment to get over it. NO! YOU DON'T CARE AT ALL! Pierre Thomas Jr. was your leading rusher last year and now he is gone and you still don't care! WHY? because Pierre only rushed for only 179 yards more than Juice did! And you'll just plug Mendenhall in at RB and there won't be an appreciable drop off in production. Illinois will still do it by committee and will still rush for about 2000 yards as a team. The numbers might be down a little bit if Juice learns to throw the ball with any accuracy. However, that shouldn't be a comfort as the ball will still be moving down the field. Yet again, the prescription for beating the Illinis is to beat Juice Williams.
Defense:
Illinois gave up 26.75 pts/game last year which goes a long way to explain their 2-10 record. However, it doesn't seem as though they are bereft of talent but rather that they are young and inexperienced. How else can you explain giving up 31 points to the lowly Orangemen but then playing Tosu close and only surrendering 17? How do you justify that in your brain? It makes about as much sense as being in love with your matronly, robot-helper, Rosey!
Ron Zook has got to be thinking to himself:
"I wonder if Juice would be interested in playing safety also......hmmm.....I wonder if he wants to go water-skiing with me?"
Predictions:
This is going to be a better game than a lot of folks think. I believe Penn State only won 26-12 last year because of a couple of late defensive TDs. The end result this year, however, will be much the same as it was last year. Juice will get his rushing yards and Illinois will move the chains against a Lion's squad who will be on the road after a big game in Michigan. While I believe PSU will still prevail this has the possibility of being a let-down game for the Lions.
PSU: 31
Illini: 23
GO STATE!